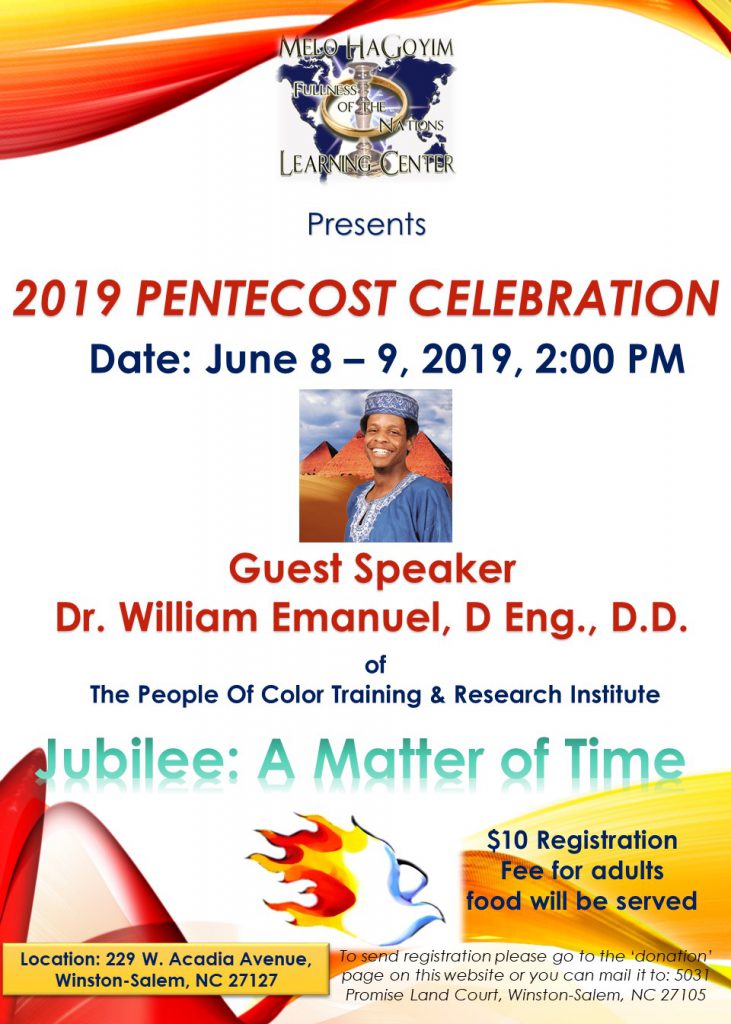 Come and hear how modern day events align with Biblical events
Can both of the below verses be true?

Matthew 24:36 "But concerning that day and the hour no one knows, not even the messengers of the heavens, but My Father only."
1Thessalonians 5:4 "But you, brothers, are not in darkness, so that this Day should overtake you as a thief."

Absolutely! According to Luke 17:26-30 Abraham and his nephew Lot's households were not caught unaware the day that Sodom and Gomorrah were destroyed, but everyone else was way too preoccupied to saved their own lives. Noah and his family were not caught unaware the day the flood came, but everyone else was caught off guard and so they were destroyed by the flood waters.
Dr. Emanuel will teach on how different parts of the Bible correlate to End-Time events (a.k.a. historical and current events taking place all around us).

To complete your registration fee payment with PayPal click the 'Donate' button above. The $10 fee is for adults only; children under 18 attend free. Fee is for both days and does include food for both days. When completing your registration please include in the description box on PayPal the names of adults and the number of adults and children attending. Thank you and we look forward to celebrating the feast with you.